March 10, 2021
The Diapason is proud to list its Class of 2021:

Amos Burch
Amos Burch was born in central Illinois, homeschooled, and from a young age studied piano. Throughout high school, he spent summers in his grandfather's workshop, learning woodworking from him, an excellent furniture maker. Around this same time Amos developed a love for concert music, especially Bach's keyboard works and cantatas. In 2010, he attended a recital at the Indiana Landmarks Center, Indianapolis, featuring a historic Sanborn organ, recently renewed by Goulding & Wood. At age 16, it did not cross his mind that he would join that same company nearly a decade later. In 2013 he moved to Phoenix and studied guitar building and repair at the Roberto-Venn School of Luthiery. After graduating, Amos moved back to Indianapolis and worked as a guitar repair specialist and also built instruments in his free time. Later moving on to a job as a custom cabinetmaker, he worked first in Cincinnati and finally at Kline Cabinetmakers in Greenfield, Indiana. After a few years there, he rediscovered Goulding & Wood and applied for a job immediately. He was hired in 2019, and his career search was complete. A love of the keyboard and woodworking finally married, as he became a pipe organ builder. He is continually motivated to push his skills and expand his knowledge of both woodworking and pipe organs by the experienced crew at Goulding & Wood.

Daniel Chang
Daniel Chang is a Doctor of Musical Arts degree candidate at the Eastman School of Music, Rochester, New York, in the studio of David Higgs. He began his music studies at the San Francisco Conservatory of Music's Preparatory Department where he studied composition with Michael Kaulkin and piano with June Choi Oh. He continued his education at the San Francisco Conservatory for a Bachelor of Musical Arts degree in composition, studying composition with David Conte and piano with Alla Gladysheva. Daniel served as organ scholar at Saint Dominic's Catholic Church in San Francisco under Simon Berry. At Eastman, where he has earned his Master of Music degree, Daniel was awarded the Gerald Barnes Prize in 2017 and the Cochran Prize in 2020 for excellence in organ performance. Daniel was awarded third prize in the 2018 National Young Artists' Competition in Organ Performance (NYACOP), sponsored by the American Guild of Organists, and was a semi-finalist in the 2020 NYACOP. Daniel is director of music at Saint John's Episcopal Church in Canandaigua, New York.

Daniel Colaner
A sixteen-year-old native of Akron, Ohio, Daniel Colaner captured international media attention at the age of twelve with his same-day performances on piano at Carnegie Hall and on organ at Saint Patrick's Cathedral in New York City. Since then, his talents have been showcased on ABC World News Tonight, Good Morning America, The Harry (Connick Jr.) Show, and the BBC World Service Newsday. As a recipient of the Jack Kent Cooke Young Artist Award, Daniel was featured on the NPR radio show From the Top (Show #377), performing "Jupiter" from Gustav Holst's The Planets. He is a 2021 National YoungArts Winner in organ/classical music and was the first prize and audience prize winner in the Sursa American Organ Competition (high school division) in 2019. Earlier this year, Daniel premiered Variations on Doxology, a new work for organ and orchestra, with the American Pops Orchestra. His performance will be featured in One Voice: The Songs We Share, which will air nationally on PBS. Daniel studies organ with David Higgs of the Eastman School of Music and piano with Sean Schulze at the Cleveland Institute of Music, where he is a scholarship student in the pre-college program and an avid chamber musician. He currently serves as organ scholar at Cleveland's Trinity Episcopal Cathedral under Todd Wilson.

Michael Delfín
Praised for "beautiful performances of great warmth" (Classical Voice of North Carolina), Michael Delfín is a versatile performer of historical keyboard instruments and the modern piano. Michael is the recipient of the 2018 Historical Keyboard Society of North America Bechtel/Clinkscale Scholarship and 2017 Catacoustic Consort Early Music Grant. He has performed for the Historical Keyboard Society of North America and the Central California Baroque Festival and has given lectures on historical performance topics for Early Music America, HKSNA, and the Case Western Reserve University Music Department. He is artistic director of Seven Hills Baroque in Cincinnati and has taught figured bass and improvisation at the University of Cincinnati College-Conservatory of Music. Michael has attended the American Bach Soloists Academy and the University of Michigan Early Keyboard Institute and performed in masterclasses for Richard Egarr, Joseph Gascho, Corey Jamason, Edward Parmentier, and Pamela Ruiter-Feenstra. Michael is now pursuing doctoral studies in both piano and harpsichord at the University of Cincinnati College-Conservatory of Music. He previously studied piano at CCM, San Francisco Conservatory, and Peabody Conservatory, as well as history at Johns Hopkins University. His mentors include Awadagin Pratt, Yoshikazu Nagai, Boris Slutsky, Michael Unger, and Carol Oaks.

Samuel Gaskin
Samuel Gaskin completed graduate studies in organ performance from the University of North Texas (Master of Music, 2018) with Dr. Jesse Eschbach. Samuel has studied with notable organist-improvisers such as Thierry Escaich, Baptiste-Florian Marle-Ouvrard, Franz Danksagmüller, and Thomas Ospital. As a performer, he is interested in music of all kinds, playing jazz piano in ensembles throughout his graduate school studies and harpsichord with the San Antonio Symphony under the baton of Jeannette Sorell (Apollo's Fire). He is also active as a collaborative pianist with both instrumentalists and vocalists. In 2013, Samuel was a finalist in the Mikael Tariverdiev International Organ Competition held in Kaliningrad, Russia, and in 2016 he won first prize in the University of Michigan International Organ Improvisation Competition. Samuel began composition studies with William James Ross, S. Andrew Lloyd, and finally Ethan Wickman. Transcribing served as an important purpose to furthering his interest in composition, first focused on improvised works for organ, then on jazz improvisations, including tracks from the album Equilibrium by Ben Monder (guitar) and Kristjan Randalu (piano), for future publication by the Terentyev Music Publishing Company. He is interested in exploring the sometimes-contradictory relationship between improvisation and composition.

Josiah Hamill
Josiah Hamill is an organist, violinist, pianist, and church musician who is reputed for bringing passion, musicality, and virtuosity to every performance. Among other recent awards and recognitions, he won first place and the audience prize at the 2019 Sursa American Organ Competition. He was named one of twelve finalists in the 2020 Musikfest Internationale Orgelwoche Nürnberg, the final round of which was unfortunately canceled due to Covid-19. Additionally, he was runner-up in the American Guild of Organists Regional Competition for Young Organists and a finalist in the Poister Scholarship Competition in Organ Playing. He is a rising third-year Doctor of Music degree student in organ performance at Indiana University, studying with Christopher Young. As the recipient of the prestigious Robert Baker Award, Josiah received his Master of Music degree from Yale School of Music, as well as the Certificate in Church Music Studies from the Yale Institute of Sacred Music, under the tutelage of Martin Jean. He received his Bachelor of Music degree with dual concentrations in organ and violin, graduating summa cum laude with distinctions from Lamont School of Music at the University of Denver, where he studied organ under Joseph Galema. He was Lamont's Presser Scholar and is a lifelong member of Pi Kappa Lambda.

Thomas Heidenreich
Thomas Heidenreich is a third-year Doctor of Musical Arts degree student at the University of Cincinnati's College-Conservatory of Music studying with Dr. Michael Unger. He was organist for the world-premiere recording of Swedish composer Frederik Sixten's St. John Passion, which will be released in 2022 by Ablaze Records. A Cincinnati native, Thomas began his musical studies at age five taking piano lessons at the CCM Preparatory Department. From 2017–2018 he was the Association of Anglican Musicians (AAM) Gerre Hancock Organ Fellow at Trinity Episcopal Cathedral in Columbia, South Carolina. He performed at the 2019 AAM national conference in Boston. Previously, he studied with Alan Morrison at Westminster Choir College in Princeton, New Jersey, completing his Master of Music (2017) and Bachelor of Music (2016) degrees in organ performance. At Westminster, he was the 2016 winner of the Joan Lippincott Competition for Excellence in Organ Performance and a two-time Andrew J. Rider Scholar, an award recognizing the top students academically in each class. In Princeton, he served as organ scholar at Trinity Episcopal Church and, for three years, as co-director of music for The Episcopal Church at Princeton.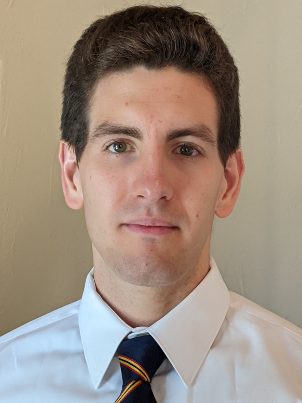 Alex Johnson
The campus tour guide didn't even know the name of the instrument. All he said was that students could learn to play the bells. Alex Johnson was hooked immediately. He registered for the class his first year, fell in love, and registered every semester thereafter. This was at the University of Rochester, where Alex not only played heaps of carillon music, but also majored in physics, completed research in linguistics, learned to play gamelan and mbira, and also how to swing dance. With the world's most prestigious competition in his sights, Alex then studied at Bok Tower Gardens as a Carillon Fellow. That contest, held every five years in Mechelen, Belgium, is the International Queen Fabiola Carillon Competition: in 2019, Alex won. He then spent a year studying at the Royal Carillon School "Jef Denyn" in the same city on a fellowship from the Belgian American Educational Foundation. In his travels, Alex has performed dozens of carillon recitals across the United States, Canada, and Europe. Alex is currently exploring yet another career option by substitute teaching kids of all ages, from kindergarten to calculus.

James Kealey
James Kealey is associate director of music/organist at Third Presbyterian Church in Rochester, New York. There, James oversees and coordinates children's music ministries, assists in the running of youth music, and accompanies the Chancel Choir as well as sharing service playing duties with Peter DuBois, director of music/organist. James will begin a part-time Doctor of Musical Arts degree at the Eastman School of Music in the fall of 2021. A recent graduate of the Eastman School of Music, James obtained the Master of Music degree from the studio of Professor David Higgs. While a student, James was also music minister at Church of the Ascension, where he oversaw the senior choir and began both a youth choir and a yearly arts festival. A native Brit, James has held positions at Chester, Blackburn, Wells, and Sheffield cathedrals before moving stateside. James has performed most recently at Westminster Abbey, England; Cathedral of Saint John the Divine, New York City; and Hereford Cathedral. Future recitals include Cathedral of Saint Philip, Atlanta, Georgia; Church of the Covenant, Cleveland, Ohio; and the Organ Historical Society convention in 2022. James was recently placed as a semifinalist in the American Guild of Organists NYACOP Competition. He is the current sub-dean for the Rochester AGO Chapter and works with several committees within the Organ Historical Society.

Noah Klein
Noah Klein is finishing his fourth year at the Jacobs School of Music at Indiana University, Bloomington, pursuing an organ performance degree under Dr. Janette Fishell. While at school, he is the musical intern for Tabernacle Presbyterian Church in Indianapolis, Indiana. Back home in Northfield, Minnesota, Noah plays for local churches in the area as well as for organ recital series throughout southern Minnesota. He was the winner of the Great Lakes Regional RYCO at the 2019 regional American Guild of Organists convention in Grand Rapids, Michigan. Noah also had the opportunity during the summer of 2019 to play at Trinity Church Wall Street in New York City as part of their "First Friday" series, which features undergraduate and graduate organ students from leading music conservatories across the United States and Canada. This fall he will begin his Master of Music degree at the Yale School of Music/Institute of Sacred Music.

Zoe (Kai Wai) Lei
An emerging Hong Kong organist, Zoe Lei is an advocate for new organ music and frequently plays twentieth- and twenty-first-century repertoires. She is currently pursuing her Doctor of Musical Arts degree in sacred music (organ) at the University of Michigan, where she studies the organ with James Kibbie, carillon with Tiffany Ng, and harpsichord and continuo with Joseph Gascho. Prior to that, she attained her master's and bachelor's degrees in music at the University of Toronto and Hong Kong Baptist University, respectively, and has been awarded various scholarships in Michigan, Canada, and Hong Kong. Currently based in the United States, Zoe has performed as a recitalist in various venues and concert series in Hong Kong, Toronto, and Michigan. She has also collaborated with the Baroque Ensemble at the University of Michigan, the Contemporary Ensemble at the University of Toronto, and the Tafelmusik Baroque Summer Institute Orchestra. She is looking forward to working with Aero Quartet and IZR Organ Trio, the latter of which was set up by Zoe along with her friends Ryan Chan and Ivan Leung. This summer, the IZR Organ Trio will give recitals in Hong Kong. In addition to organ performances, Zoe now gives carillon recitals every other Thursday at the Burton Memorial Tower in Ann Arbor.

Jackson Merrill
Jackson Merrill is a graduate student of James Kibbie in organ performance at the University of Michigan. At Michigan, he was awarded the Marilyn Mason Scholarship, the Patricia Barret Ludlow Memorial Scholarship in Organ, and the Chris Schroeder Graduate Fellowship. Merrill presently works with Huw Lewis at Saint John's Church, Detroit. Merrill came to Michigan from Hartford, Connecticut, where he was organist and director of music ministries at Trinity Church. In addition to this work, he was the choral director of Trinity Academy in Hartford and sang in various choirs at Yale University. Merrill holds the Bachelor of Music degree from Jacksonville University where he was awarded such honors as the Harvey Scholl Prize in Piano and the Excellence in Performance Award. He was also the 2016 College of Fine Arts Student of the Year. While in northeast Florida, Merrill performed occasionally with the Jacksonville Symphony Orchestra.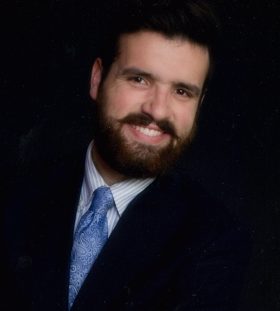 John J. Mitchell
John Joseph "JJ" Mitchell has a passion for organ and sacred music pedagogy. He is pursuing a Doctor of Musical Arts degree in organ performance from the University of Houston (UH) on a graduate tuition fellowship. He is the organist of Christ the Servant Lutheran Church in Houston, Texas, serves as an organist of Saint Philip Presbyterian Church, also in Houston, and is a graduate teaching assistant in the music history department at UH. He holds degrees from Westminster Choir College and the University of Notre Dame; he also studied at the Conservatoire à Rayonnement Régional de Toulouse, France. JJ has served as organist on the music staff of churches such as Christ Church Cathedral, Houston, Texas; Cathedral of Saint Thomas More, Arlington, Virginia; and the Basilica of the Sacred Heart, South Bend, Indiana. He has performed in these churches as well as at Boston Symphony Hall, the DeBartolo Performing Arts Center, and various other venues in the United States, Canada, France, and England. He is the winner of the Nanovic Grant for European Study for Professional Development and was a finalist for the Frank Huntington Beebe Grant. He has been featured on the Sounds from the Spires SiriusXM Radio program and has contributed to Vox Humana organ journal.

Curtis Pavey
Curtis Pavey, originally from Highlands Ranch, Colorado, enjoys a diverse musical career as a harpsichordist, pianist, and educator. As a harpsichordist, he has performed in prestigious settings including the Oregon Bach Festival as a participant of the Berwick Academy. Peter Jacobi of the Herald Times praised Curtis as "an artist of considerable finish and even more promise" after his solo recital debut at the Bloomington Early Music Festival. His recent submission to the Jurow International Harpsichord Competition advanced him to the semifinals for the upcoming 2021 competition. Besides his performing activities, Curtis is passionate about pedagogy and has presented lectures on Baroque music and ornamentation at national conferences. In addition, he maintains a private music studio at Willis Music Kenwood in Cincinnati, Ohio. Currently completing doctoral studies at the University of Cincinnati, Curtis studies harpsichord with Dr. Michael Unger and piano with Professor James Tocco while maintaining a graduate assistantship in the secondary piano department. Curtis graduated from the master's degree program at Indiana University's Jacobs School of Music where majored in early music, harpsichord and piano performance. He worked with Professors Elisabeth Wright, Edward Auer, and Evelyne Brancart.

Solena Rizzato
A native of Chicago, Illinois, Solena Rizzato is a shop technician at the Red River Pipe Organ Company in Norman, Oklahoma, interim organist at Wesley United Methodist Church of Oklahoma City, and a non-degree-seeking graduate student at Oklahoma City University, where they study with Dr. Melissa Plamann. Prior to their studies at OCU, Solena graduated in May of 2020 from the University of Oklahoma where they earned dual Bachelor's degrees in organ performance and viola performance, as well as the organ technology emphasis and a history minor. In the summer of 2019, Solena pursued an internship with Messrs. Czelusniak et Dugal, Inc., of Northampton, Massachusetts, working on the restoration and maintenance of pipe organs in the New England area. As an organist, Solena began their formal studies at the age of eighteen with Dr. Adam Pajan at the University of Oklahoma, having come to the instrument with over thirteen years of experience as a violist. Because of this, Solena enjoys transcribing orchestral works for the organ. Their recent transcriptions include movements of Dvorák's 8th Symphony, Tchaikovsky's 6th Symphony, Stravinsky's Firebird Suite (1919), and Gershwin's An American in Paris. Solena's next move will take them out of Oklahoma, where they will begin pursuing their Master of Music degree in organ performance. Solena continues to remain active as a professional violist as well, and enjoys cooking, weightlifting, and long-distance running.

Jennifer Shin
Jennifer Shin is pursuing a Doctor of Musical Arts degree at the Eastman School of Music in the studio of David Higgs, after having completed her Master of Music degree at Eastman in 2020. She received her Bachelor of Music degree magna cum laude at the University of Michigan, where she studied with Kola Owolabi and James Kibbie. During her time in Michigan, she held the position of organ scholar at Christ Church Cranbrook in Bloomfield Hills, Michigan, and participated in the University of Michigan's University Choir and Early Music Choir both as accompanist and singer. Most recently, she was chosen as a semi-finalist in the 2020 National Young Artists Competition in Organ Performance hosted by the American Guild of Organists. Other competition awards include first place in the AGO/Quimby Regional Competition for Young Organists for the Seattle chapter (2015) and the San Diego chapter (2013), second place in the Regional AGO/Quimby RCYO (Region IX) in 2013, and first place in the national Rodgers Organ Competition in 2012. In 2016, she was awarded an E. Power Biggs Fellowship to attend the Organ Historical Society convention in Philadelphia. She has participated in masterclasses and coachings with Alan Morrison, James David Christie, Diane Belcher, Ann Elise Smoot, Daniel Roth, and Vincent Dubois, among others.
Augustine Kweku Sobeng
Augustine Sobeng is a native of Shama in the Western Region of Ghana and is currently a master's degree student in organ performance at Setnor School of Music, Syracuse University, studying with Annie Laver and Alexander Meszler. He studied medical laboratory technology as an undergraduate at Kwame Nkrumah University of Science and Technology (KNUST) in Kumasi, Ghana. Influenced by family background and musical exposure, his expressive tendencies found outlet especially in organ and choral music. He served as a conductor of the school choir in Prempeh College and organist/choirmaster for the University Choir-KNUST. Throughout and after his undergraduate study, he worked and trained with the Harmonious Chorale-Ghana, where he was a part of several large concerts every year for seven years, serving as principal organist. Although he did not receive any formal musical education, he put himself through music theory and practical exams with the Associated Board of the Royal Schools of Music (ABRSM), earning a diploma certificate in the 2018 organ practical exam. That same year he was awarded the best keyboardist in Ghana, and the following year, received admission with a Visual and Performing Arts Fellow Scholarship to study for his Master of Music. He was a participant in the masterclass of Christa Rakich during the 2019 conference of the Organ Historical Society at the Oberlin Conservatory of Music.

Raphael Attila Vogl
German organist Raphael Attila Vogl has taken part in various competitions, winning second prize at the "Jugend musiziert," and in 2015 was awarded the Promotion Prize 2014 as the youngest prize winner of the Kulturkreis Freyung-Grafenau. He has also received prizes in the International Mendelssohn Organ Competition in Switzerland, the International Tariverdiev Competition in Russia, and at the Boulder Bach Festival's World Bach Competition. Raphael studied at the Hochschule für Katholische Kirchenmusik und Musikpädagogik in Regensburg, Germany, including organ and church music with Stefan Baier and Markus Rupprecht. While studying at Hochschule, Raphael spent one year at the Franz-Liszt Academy in Budapest, Hungary, where he studied with Laszlo Fassang, and graduated from the Hochschule in 2018. Raphael made his debut at Alice Tully Hall when he performed the New York premiere of Sophia Gubaidulina's The Rider on the White Horse at the Focus Festival at Lincoln Center in January 2020. Raphael Attila Vogl graduated from The Juilliard School of New York City in May 2020, where he studied for his master's degree in organ performance with Paul Jacobs.

Destin Wernicke
Destin Wernicke grew up in Green Bay, Wisconsin, where he started playing piano and drums at an early age. He continued studying both instruments through high school and then decided to pursue music at the University of North Texas. During his jazz percussion bachelor's degree, Destin was the drummer for the Grammy-nominated One O'Clock Lab Band and had the opportunity to work with accomplished artists such as Maria Schneider, Gary Smulyan, and Regina Carter. He also played with One O'Clock at the 2020 Jack Rudin Jazz Championship and recorded the recently released album Lab 2020. Destin is now continuing his studies at UNT by working on a graduate Artist Certificate in organ performance, studying with Dr. Jesse Eschbach. Destin has served as the organist for Saint Barnabas Episcopal Church in Denton for the past two years, leading congregational singing along with a small but dedicated choir. In March 2020, he won first prize in the undergraduate division of the William C. Hall Pipe Organ Competition in San Antonio, earning a cash prize and the opportunity to play a recital at Saint Mark the Evangelist Catholic Church.

Collin Whitfield
Hailed by Mason Bates as "a fine citizen musician," Collin Whitfield is an award-winning composer, pianist, and organist based in Michigan. He has been the recipient of the James Highsmith Award for new orchestral music, first prize in the American Choral Directors Association Choral Composition Competition through Central Michigan University, and first prize in the Biennial Art Song Composition Competition at the San Francisco Conservatory. His music has been praised by librettist Nicholas Giardini as "beautiful, rapturous, and unabashedly romantic, without any of the failings that so often accompany these qualities." Collin Whitfield is an active recitalist and frequently collaborates with his wife, soprano Erin Whitfield. He was awarded the 2017–2018 Tacoma American Guild of Organists Scholarship and the 2020 Kent S. Dennis Memorial Scholarship. Since 2018, Collin has served as director of music ministries at First Presbyterian Church of Saginaw, Michigan, where he directs the chancel choir, guides the concert series, and accompanies the congregation on their 70-rank Casavant Frères, Limitée, Opus 3660 organ. Collin Whitfield holds a Master of Music degree in organ performance from Central Michigan University and a Bachelor of Music degree in composition from the San Francisco Conservatory of Music. His primary teachers have included Mason Bates, David Conte, Steven Egler, and Paul Tegels.