Feel free to send us your comments, news and opinions. Our industry leading editors and advisors are available to answer your requests for information, news and to discuss articles covering the industry. If they don't know the answer to your questions they should be able to point you to the people who do.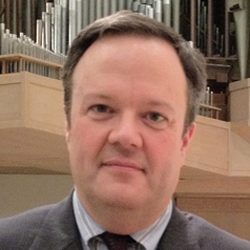 Stephen Schnurr
Editorial Director and Publisher
Schnurr has served as a church musician in several states and denominations. He has numerous publications to his credit, primarily on subjects related to the pipe organ in the Great Lakes states. He also teaches organ at the university level. Schnurr has a commitment to engaging the next generation in church music and the organ, not only through teaching and leading students to sing in venues beyond the local church, but also by endeavoring to spotlight news and articles about upcoming leaders in the world of the organ, church music, harpsichord, and carillon.
847-954-7989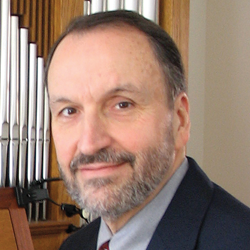 Jerome Butera
Sales Director
Butera served as editor and publisher of THE DIAPASON for 30 years. He taught organ and liturgical music at DePaul University for 35 years, and was organist and music director at churches in Michigan, Indiana and Illinois for 50 years. He holds advanced degrees from the University of Michigan and the American Conservatory of Music, and has played concerts for the American Guild of Organists and Organ Historical Society.
608-634-6253
Subscription Inquires
Toll-Free: 877-501-7540 / 847-763-4933
[email protected]
Our Location
Scranton Gillette Communications, Inc.
220 North Smith Street, Suite 440
Palatine, Illinois 60067 USA
P: 847-391-1000
F: 847-390-0408