March 1, 2023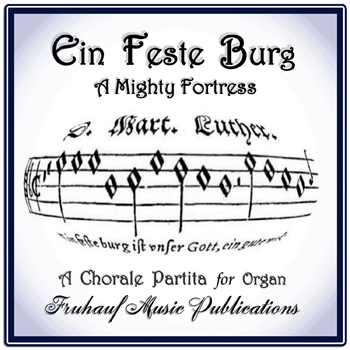 Fruhauf Music Publications' complimentary score for March presents a four verse organ chorale partita on an isometric hymn tune by Martin Luther, Ein Feste Burg ist unser Gott.
The first setting features a four-voice fugal motet, with the cantus firmus set in augmented note values in the bass; the second verse offers an ornamented and harmonized soprano coloratura aria, followed by a dancing three-voice fugal gigue with a tenor c.f. (played in the pedal). The closing variation is a richly harmonized chorale with passaggio interpolations between each phrase of the hymn tune.
Please visit www.frumuspub.net to download this new addition and stay informed of other past, current or upcoming PDF booklet postings.
Also download the score, see Download below.
Contact Info
Company / Name: Fruhauf Music Publications