October 25, 2022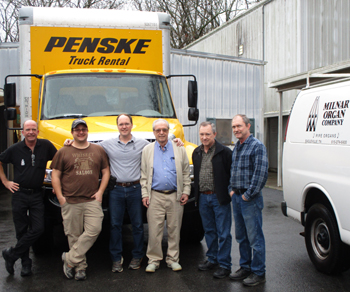 Experienced organ technician needed. Must relocate to Middle Tennessee.
Milnar Organ Company, LLC, services approximately 240 organs in five states. You will be expected to head a tuning crew. During projects and tunings, you can expect to stay out of town three to four nights. Must be proficient in installing and repairing control systems built by Peterson, SSOS, Syndyne and Walker. You will also need to quote work and understand how to order systems.
A general knowledge of re-leathering, winding, wiring, voicing, chest construction, etc. is needed. Compensation will depend on experience. Please send resume to [email protected].
For more information, call 615/274-6400 to speak with Dennis or Derek.
Contact Info
Company / Name: Milnar Organ Company, LLC
Phone: 615/274-6400