October 2, 2022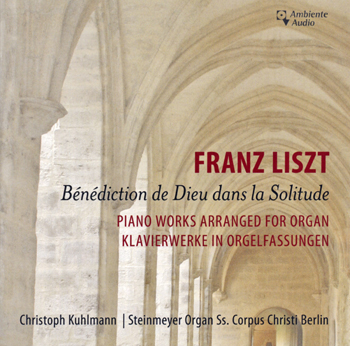 Raven imports for sale in America Franz Liszt: Piano Works Transcribed for Organ.
Christoph Kuhlmann plays the very Romantic 1925 Steinmeyer pipe organ of 71 stops, restored in 2018, at the Church of Corpus Christi, Berlin, Germany.
Produced by the Ambiente CD label, ACD-2041, $16.98 postpaid in the U.S. from RavenCD.com 804/355-6386 and also from Amazon, E-Bay, etc.
Contact Info
Company / Name: Raven
Phone: 804/355-6386